© Lawrence S. Brodsky 2014









Lawrence S. Brodsky Agency
Serving Insurance Producer Needs
For Life and Health Insurance Since
1977
Our mission since inception has been to provide all that is
necessary to help our independent producers be more successful
meeting the needs of their customers and of their agencies. If
you are an licensed insurance producer that wants better rates,
superior underwriting, technical support, top rated carriers, and
enhanced compensation you are at the right place. We are large
enough to have the markets, knowledge and staff to accomplish
our tasks but small enough to still appreciate your business
whether we serve 100% of your product needs or a single case.
A tradition of brokerage with an option for more,
Producers are able to work with the carriers we represnet without
production requirements. They are appointed directly with the
carriers and receive the full agent commission. We currently
work with experienced producers throughout the Midwest and
Southeast U.S. but are always looking for additional qualified
representation.
Some of our producers take advantage of an option offered by
The Brodsky Agency to become career producers. You'll note
that the term captive agent was not used. With the production
commitment come additional benefits such as eligibility for health
insurance benefits, 401K contributions, home office schools,
additional bonuses and more. Career opportunities are only
available in Northern Illinois and unlike our standard brokerage
arrangement do have production requirements.

Major Website Update
You are looking at the start of a
complete rewrite of our
website. If you were a visitor of
the old brodskyagency.com you
will notice that
•
Navigation within the
site is simpler
•
Many sales documents
and most forms are
now only available
online via carrier sites
to ensure the most
recent and correct
states versions are
always supplied. When
permitted we will
provide the links. Some
markets require your
appointment first.
•
New content is
available
•
Out of date content has
been removed.
Although we have tested the
site extensively if you run into
an issue using the site please
lets us know immediately. The
new site will be available bit by
bit through the first quarter of
2014. That does mean some
pages will not be available for a
while. Please let us know how
you like the new look.
Lawrence S. Brodsky

If you are a consumer
This site is not for consumer's
use but you can take
advantage of us if you are
looking for life or health
insurance. We would be happy
to refer you to a top insurance
professional in your area. We
can provide a referral
throughout much of the United
States.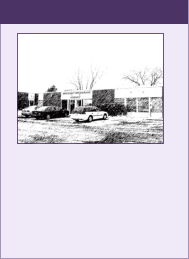 Our Office ... 10 years ago
Lawrence S. Brodsky Agency
865 E. Wilmette Rd., Unit I
Palatine, IL 60074